-

66

%
Roll over image to zoom in
Click to open expanded view
Mini Pocket Shaver – Mini Portable Travelling Trimmer
₹1,149.00 (-66%)
Blade material : stainless steel
Power Type: Rechargeable
Charging time: 60 minutes
Features : Three blades
Usage time: 85 minutes
Number of cutter heads: 3 cutter heads
 Mini Pocket Shaver – Mini Portable Travelling Trimmer
The Mini Pocket Shaver is a convenient and compact grooming tool designed to provide a quick and efficient shaving experience while on the go. This portable travelling trimmer is perfect for individuals who prioritize grooming and want to maintain a well-groomed appearance wherever they are.
The Mini Pocket Shaver's small and lightweight design makes it easy to slip into your pocket or travel bag, ensuring it's readily available whenever you need it. Its compact size doesn't compromise on functionality, as it features a powerful motor and sharp blades that deliver a smooth and close shave.
Whether you're traveling, camping, or simply need a quick touch-up during the day, this mini shaver is a reliable companion. It eliminates the need for carrying larger and bulkier grooming tools, allowing you to maintain your facial hair with ease and precision.
The shaver is battery-operated, usually with a long-lasting battery life, making it even more practical for travel and on-the-go use. It often comes with a USB charging option, making it easy to charge using a laptop, power bank, or any USB-enabled device.
The Mini Pocket Shaver is not just limited to facial hair; it's also suitable for quick touch-ups on other areas, such as the neck, sideburns, or even body hair. Its versatility and portability make it a versatile grooming tool for both men and women.
Designed with user convenience in mind, this travelling trimmer typically features a simple one-button operation, ensuring hassle-free shaving even for those with minimal grooming experience. The easy-to-clean design allows for quick maintenance, keeping the shaver hygienic and ready for the next use.
Due to its mini size, the shaver may not replace a full-sized electric shaver for some individuals, but it certainly serves as a fantastic backup option for grooming emergencies or situations where a full-sized shaver is impractical.
In conclusion, the Mini Pocket Shaver – Mini Portable Travelling Trimmer is a nifty and reliable grooming tool that ensures you always look well-groomed no matter where you are. Its compact size, powerful performance, and ease of use make it a must-have travel accessory for those who value grooming and maintaining a polished appearance even on the go. With this mini shaver in your pocket, you can confidently tackle facial hair touch-ups anytime, anywhere.
SAY GOODBYE TO UNREACHABLE HAIRS, KEEP MINI PORTABLE TRAVELLING TRIMMER WITH YOU
Get ready for your fastest, cleanest, smoothest shaving experience ever!
With the new Mini Pocket Shaver, the corners of the mouth, chin, neck and other difficult-to-shave areas will no longer be a problem.
3D Floating Shaving Head – The VGR electric shaver is equipped with a 3D rotating shaving head , which shapes independently and can perfectly fit the facial contour in multiple directions.
MAXIMUM POWER
Waterproof: Shave wet and dry! The fully waterproof design of this razor allows you to shave wet with gel or foam for added skin protection or shave dry for added comfort.
Super lightweight: The blade cover opens with a button, rinses quickly, and can be held with one hand for added comfort.
Quick Charge and Long Use Time: Equipped with a large capacity lithium battery, it provides 90 minutes of cordless operation after only 60 minutes of charging.
Smart anti-pinch: When the battery is low, the shaver maintains constant cutter speed and prevents low-speed clamping.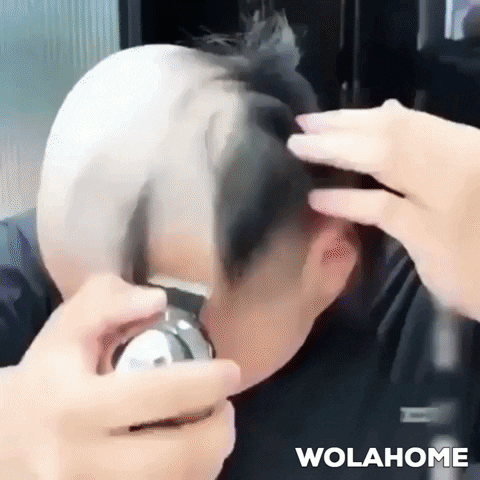 Vendor Information
Vendor:
Daraz India
Rating:
4.00 rating from 2 reviews